Blocking inappropriate content on live channels
NetUP offers IPTV providers both all-in-one ready-made like NetUP IPTV Combine and complex solutions developed according to individual technical requirements.In this article, we want to show an interesting case implemented for a telecommunications provider from the Maldives.
The IPTV service deployed in Male is focused on the local people. There aren't many TV companies in the country, therefore the operator also needs to rebroadcast a large number of foreign channels.
However such channels may contain inappropriate content, from the point of view of national customs. Therefore beside the main equipment the project includes a system for monitoring and blocking inappropriate content.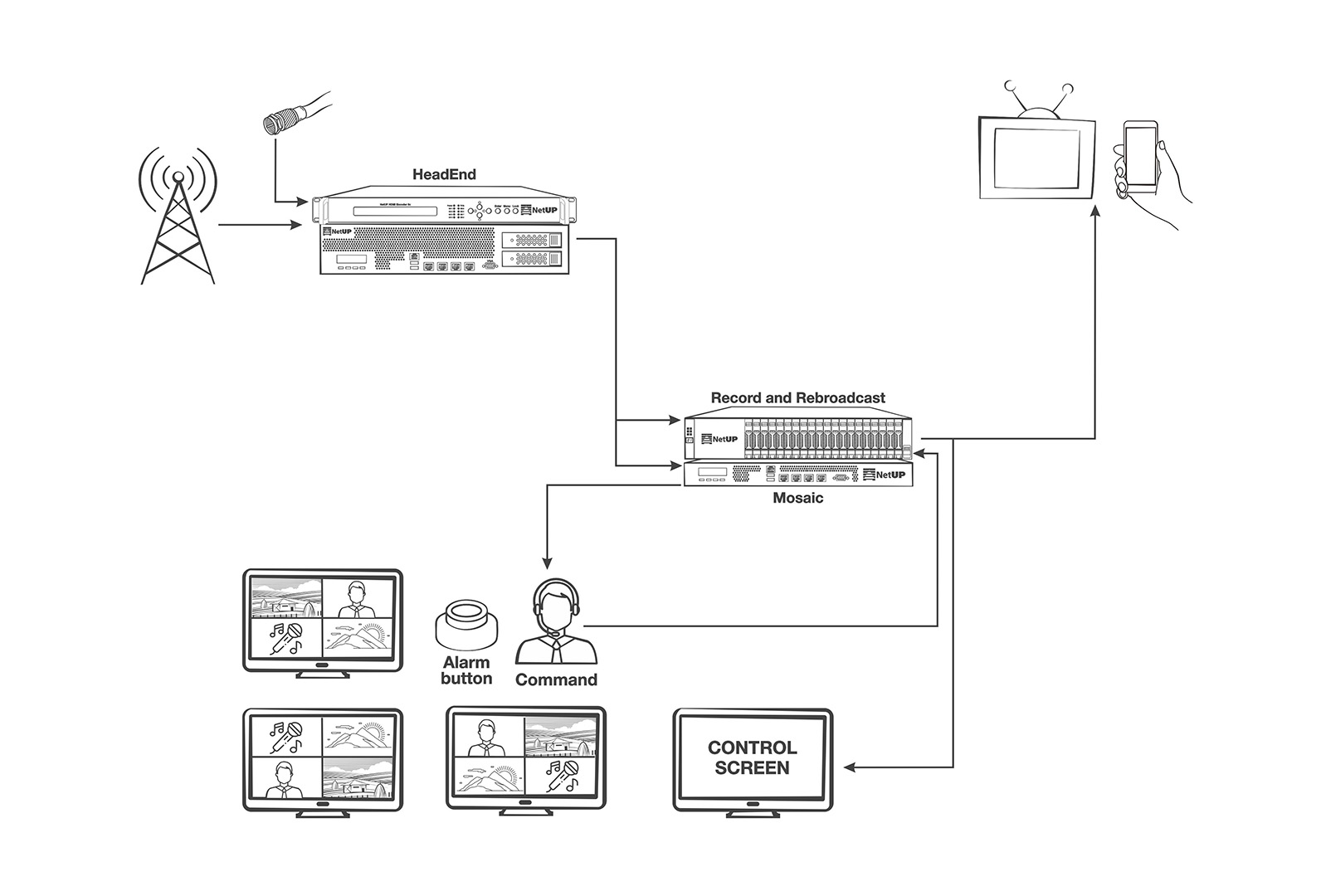 The primary question in this system is how to identify such content? Streams coming from satellites from foreign operators don't contain any start and end marks, which would automate blocking. In this regard, the provider allocates staff who monitor the content 24/7 and block channels streamed to the end user.
The system is implemented on the base of NetUP Stream Processor. For each incoming channel creates two separate streams. The first stream is transcoded and added to the common channel mosaic. A mosaic with live feed streams is broadcast to the screen of monitoring center staff. This avoids the need to allocate too much staff to manage monitoring.
The second stream for the end user is recorded and relayed using updated TimeShift technology with an adjustable delay 1-60 seconds. The time delay prevents inappropriate content from entering the user's screens and gives the monitoring center operator time to react to activate the lock.The time delay helps to avoid inappropriate content on users' screens and provides the operator of the monitoring center time to activate the blocking.
If inappropriate content is found on an online stream, the operator in the web interface marks the beginning and the end of the episode that needs to be "cut" .This stream is transmitted to the server, which relays with a delay the command to graphics (static image) or video overlay. After the end of the inappropriate episode, the original TV channel continues to stream.
The description of the functionality and the logic of the system operation were included in the proposal for the state broadcasting commission. In March 2021, the client successfully defended the proposal before a commission and received a broadcasting license.